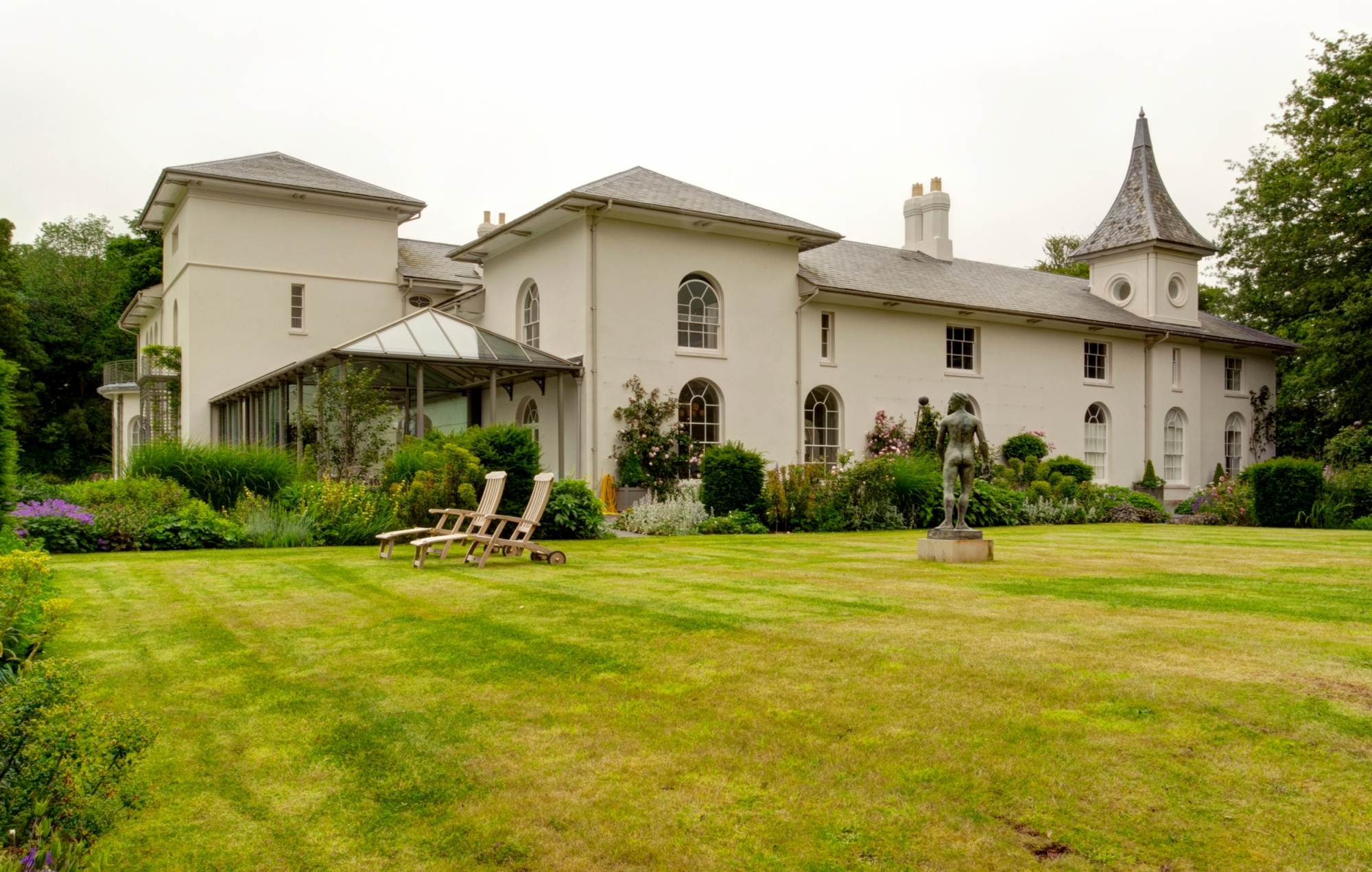 Italianate Villa above the River Dart
Dartmouth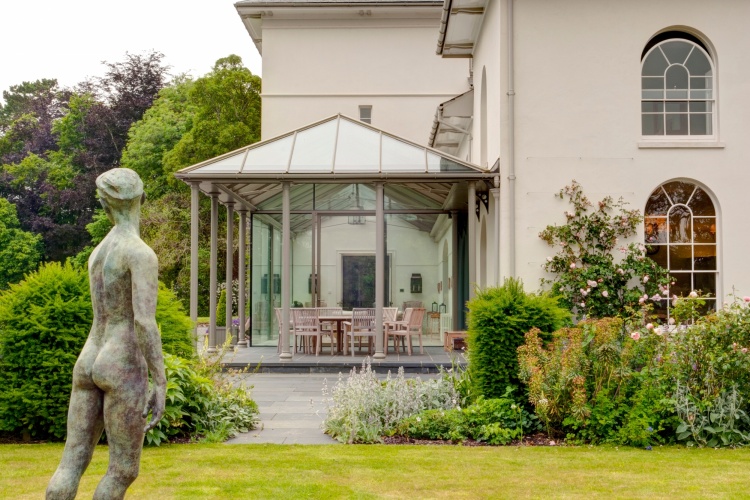 This wonderful early 19th century Grade II* listed building was one of the first of John Nash's romantic Italianate buildings, set in parkland high above the River Dart. It was sadly neglected and dramatically altered during the 20th century creating, in effect, two buildings out of the original one and destroying many of the fine internal features. The brief was to restore the building to its original L-shape form and refurbish Nash's whimsical details.
By recreating the link between the two buildings and the introduction of new cast iron curved loggia and conservatory facing south, the building reverted to its fluid Italianate form. The cast iron columned conservatory flows out from the kitchen through an arch with pocketed glazed doors and has a light contemporary feel, contrasting elegantly with the Italianate end building. New curved arched corridors link through to the cross-vaulted original corridors in a sinuous form.
The whole project was enthusiastically supported by English Heritage, although it involved some complete reversals in plan form and the introduction of contemporary innovation.
The project was shortlisted and commended in the Georgian Group Award for Restoration of a Country House 2010.